This page is a DRAFT.
Skewed Sine Env Unit
A knoll-shaped envelope with apex modulation.
Overview
This AR-type envelope is generated from a single lobe of the sine wave. Instead of separate controls for attack and release which would complicate setting the duration, there is a skew parameter to lean the envelope left or right, and a parameter to set the total envelope duration.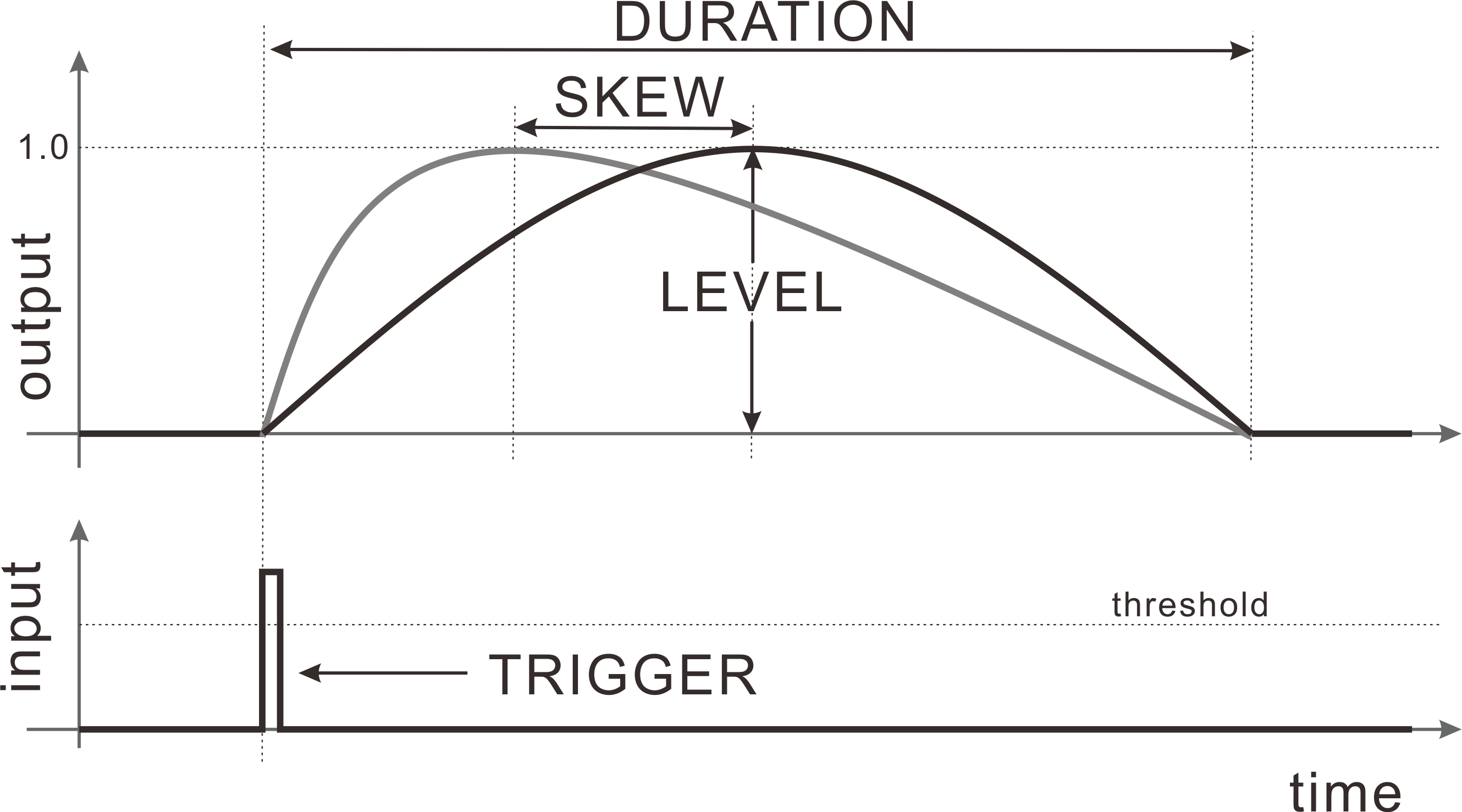 Parameters
input
This parameter gives you access to the threshold level of the input comparator used to detect the rising edge of the incoming trigger signal. There is also a button for manually firing triggers.
dur
This parameter determines the duration of the envelope from start to finish.
skew
Gain/Bias
Shifts the envelope's apex forward or backward in time.
Pulls the apex of the envelope forward (positive skew) or backwards (negative skew). A good value for a punchy attack with pleasant amount of release is -0.5.
level
Sets the height of the envelope's apex.
See also